Maverick Vinales says emotions got the better of him in the moments following his collision and retirement from the French MotoGP at Le Mans in a controversial coming together with championship leader Pecco Bagnaia.
Vinales had been making good headway up the order during the early stages of the main GP feature, dispatching of Luca Marini for fourth on lap five before slithering up the inside of third place Bagnaia moments later at Turn 9.
However, after running out wide to assume the inside line for Turn 10, Bagnaia's ambitious attempt to track him around the outside of the bend caught Vinales unawares, prompting the Aprilia and Ducati to snag onto one another.
Initially unsettling both bikes, momentum led to a second heavier thump into one another that forced both off track and down into the gravel trap.
With emotions running high, Vinales marched over to Bagnaia, still sat in the gravel trap and remonstrated with him, leading to a brief physical altercation.  Speaking after the race, a contrite Vinales admits his reaction came from high adrenaline, but says he was 'very angry' with Bagnaia in the moment.
"I passed him very cleanly and then, my point of view is that he could leave a little bit more space in this change direction. But it's a shame because we both take a zero on a weekend where we were really fast and maybe on the race the fastest.
"Emotions, the adrenaline," he continued when reflecting on their confrontation afterwards. "I was very angry because I had the potential to win the race, so I was very upset. I was very angry with him.
"But afterwards we move on, we shake hands. We know that this is racing and you need to have respect between the riders."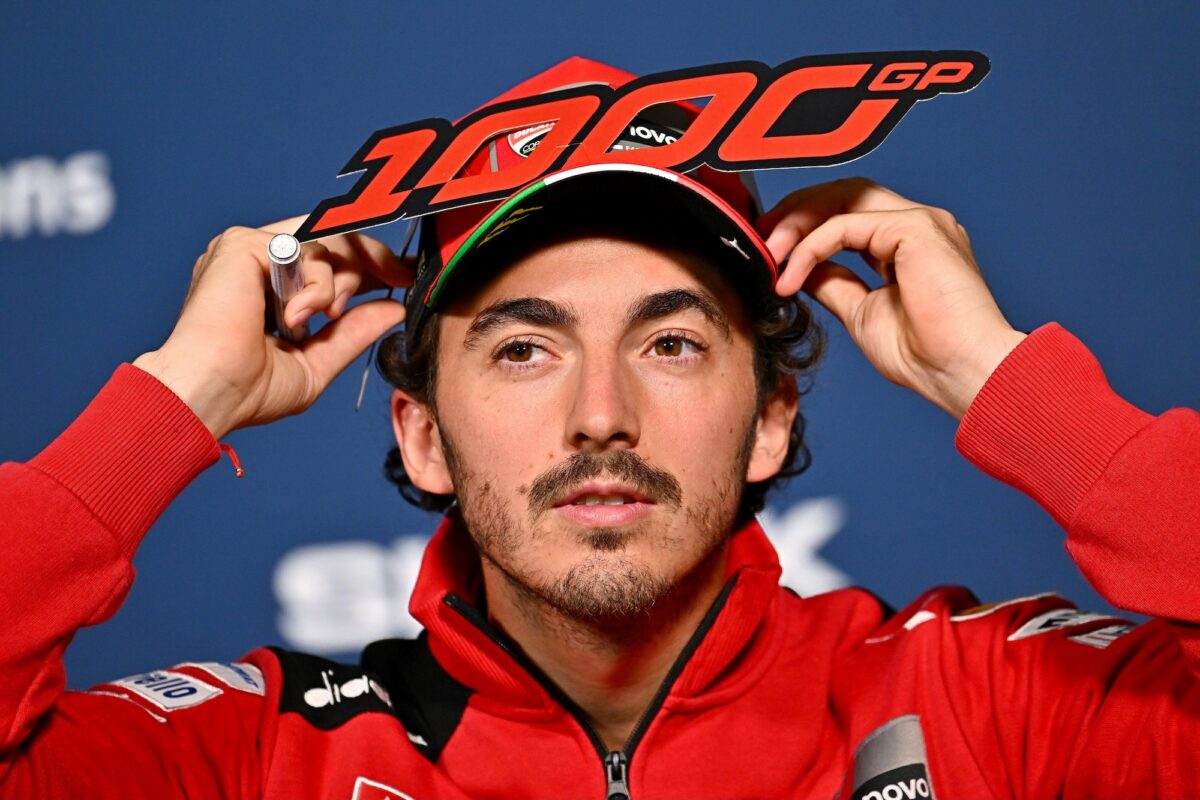 "It was a bit too aggressive..." - Pecco Bagnaia
Bagnaia, meanwhile, wasn't forcing the issue of their coming together, considering the clash a racing incident and while he 'didn't like' Vinales' heated reaction, the Ducati Corse rider insists he holds no grudge.
"No, [I'm] not angry with Maverick. I didn't like the reaction. It was a bit too aggressive, but when you have the tension, the adrenaline, it can happen.
"When you are hit by a rider or when you crash because you hit other riders, you are more angry because you feel another rider ruined your race.
"From my point of view, he overtook me very cleanly, but was a bit wide. I was on the inside, on my line and when he came back [across] he just tried to [have] his normal line. But I was there. So maybe I could manage better and maybe I had to close the gas. Or maybe he had to consider that I was there."
A third failure to score from five main MotoGP feature races means Bagnaia retains just a single point lead over French MotoGP race winner Marco Bezzecchi heading to Ducati's home race in Mugello.
CLICK HERE to view the latest 2023 MotoGP World Championship standings after Round 5 of 20 at Le Mans