KTM Motorsport is continuing in its pursuit to add more bikes to the 2024 MotoGP grid in its efforts to get Moto2 World Championship leading protege Pedro Acosta into the premier class next year.
The Austrian manufacturer has worked itself into something of a bind by assuring five riders in its stable of a seat for 2024 but currently only have four RC16s available.
At the heart of the dilemma is Acosta, who KTM has taken up its option on to step up to MotoGP next year after the Spanish starlet threatened to defect to a rival manufacturer if it couldn't assure him a place.
However, three of KTM's riders - Brad Binder, Jack Miller and Pol Espargaro - have deals in place for 2024, while the fourth, Augusto Fernandez, has shown himself to be worthy of an extension too following a handful of top ten results on the GasGas Tech3 bike.
It means KTM is lobbying Dorna hard to guarantee it either a fifth bike for Acosta - run by Aki Ajo - or gain the two entries vacated by Suzuki at the end of the 2022 season.
However, Dorna is reportedly reluctant to award these spots to KTM over a preference to reserve them for a manufacturer team only, though it's a curious approach from MotoGP given no single manufacturer has shown an interest in joining MotoGP in the current climate.
alternatively , KTM could try and exploit a loophole by running the machines fully under one of its other brands, such as Husqvarna.
One solution KTM that has been closed off from, however, is linking up with one of the existing satellite teams to assume their entries. The manufacturer was in negotiations with Gresini Racing but the Italian team has now confirmed an extension of its deal with Ducati, while LCR and RNF Racing have also committed to Honda and Aprilia respectively.
If KTM does find itself with just four seats on next year's grid, then the rider most likely to be reassigned is expected to be Espargaro.
Indeed, though Espargaro does have a contract for 2024 - unlike team-mate Fernandez - his long spell out through injury is said to have re-evaluated his status in the stable.
The Spaniard himself fanned those flames by revealing he would be open to negotiation, though KTM is keen to show loyalty to him having worked with him from its maiden season in MotoGP.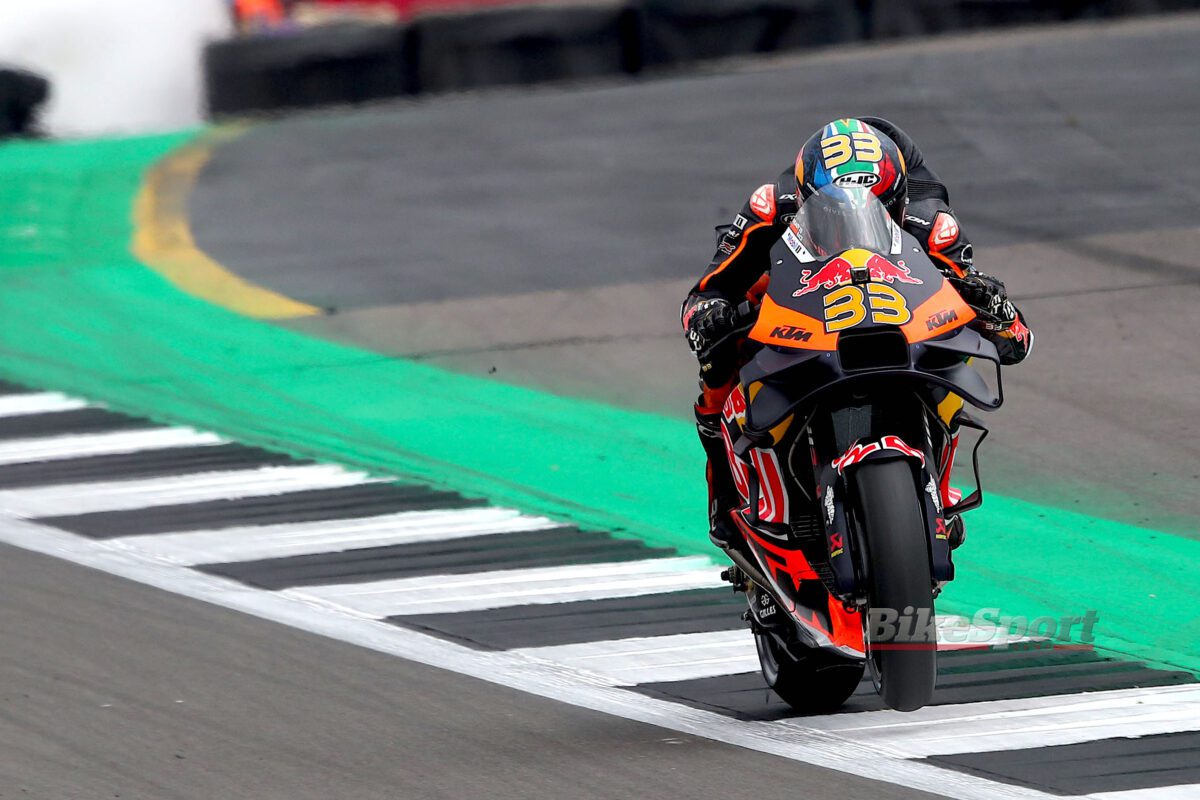 No extra entries, no concessions for Honda, Yamaha
One trump card KTM does have in its armoury, however, is refusing suggestions by Dorna to allow Honda and Yamaha concessions to help them regain competitiveness following a slump in form.
The Japanese firms are legacy firms with a long history in MotoGP, but are struggling for performance alongside their resurgent European rivals, KTM included.
It has led to the suggestion that they could be afforded some of the benefits that KTM, Aprilia and Suzuki received upon entering the series, such as more test days, more engines and wild-card opportunities.
However, the suggestion had received a lukewarm response from KTM, Aprilia and Ducati, with the Austrian firm clear that it strongly oppose such a measure, more so if it doesn't receive its extra entries.