Miguel Oliveira remains a doubt for the third round of the 2023 MotoGP World Championship at Circuit of The Americas this weekend as he continues his recovery from injuries sustained at the Portimao season opener.
The Portuguese rider must pass a medical examination prior to Friday Practice getting underway for the Grand Prix of The Americas MotoGP to get back on track aboard the RNF Aprilia.
Oliveira sustained an injury to his right leg in an accident triggered by an errant Marc Marquez, the six-time MotoGP World Champion slamming hard into his rival after he missed his braking point coming into Turn 3 of the Algarve venue.
Either way, Oliveira - one of four riders forced to miss the second round in Argentina due to injury - will travel to Texas, the four-time MotoGP race winner excited at the prospect of getting back on the Aprilia RS-GP following a positive performance in Portugal prior to the incident with Marquez.
"I'm obviously excited to start the trip to the US," Oliveira said. "It was a shame for me to have missed the Argentina GP, but I'm really looking forward to start working with the team again and discover the bike again on this track.
"It has not been an easy track for me in the past, so I hope that this year I can start turning things around and start the weekend strong.
"To score points in both the sprint and the main race would be really nice and of course important after not being able to do anything the last three opportunities basically. So, overall, I'm very excited."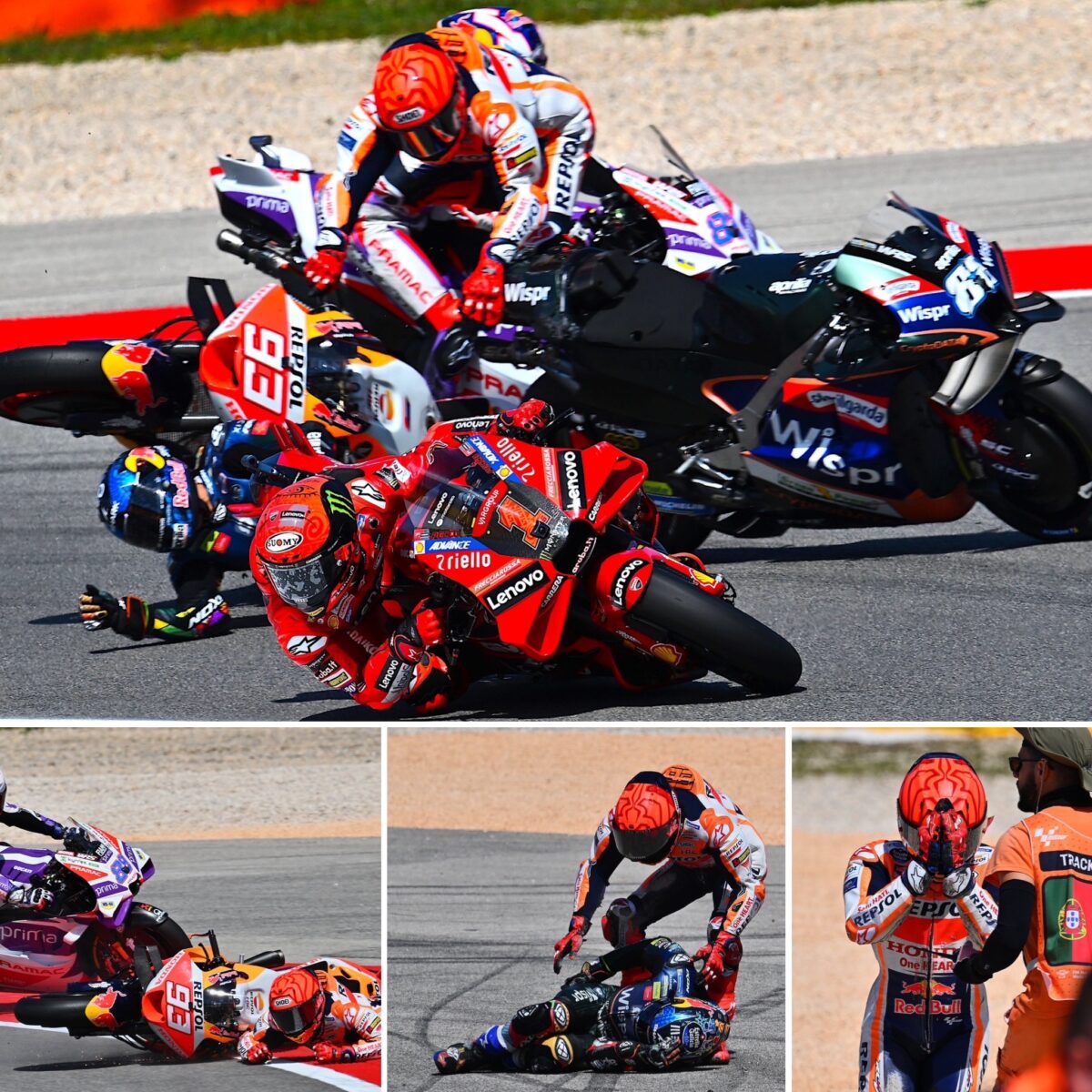 Will Marc Marquez take penalty in MotoGP USA
Marquez - who was also one of the four riders forced to skip the Argentine event after picking up an injury in his hand - was handed a double long-lap penalty as punishment for taking Oliveira out.
However, the penalty is now under review by the MotoGP Court of Appeal following a challenge by HRC Repsol Honda over the specific wording of the original ruling.
Indeed, the original communication had stated Marquez was to take his penalty during Round 2, but this was revised to his 'next participating event' when it became clear that the Spaniard would not compete in Argentina.
As a result, HRC have challenged the punishment, arguing that as the original wording suggests the penalty be specific to Argentina.
Since Marquez didn't race at Termas de Rio Hondo, if HRC wins its appeal, the punishment will in effect be considered 'served', but if the FIM wins then Marquez will be forced to take the penalty during the COTA Sprint Race instead.