FIM Stewards have released CCTV footage of Pedro Acosta's controversial long lap penalty during the Moto2 Dutch TT at Assen, declaring there to be 'no decisive proof' that he took it incorrectly in Sunday's race.
The Spaniard, who is in contention for this year's Moto2 title, was handed a long-lap penalty while he was in contention for victory at Assen after running wide upon saving a front-end washout at the Geert Timmer chicane.
With riders required to cede a full second before reaching the finish line a few metres up the track, Acosta was judged to have not heeded to this and therefore required to use the low-speed outside detour route at Turn 4.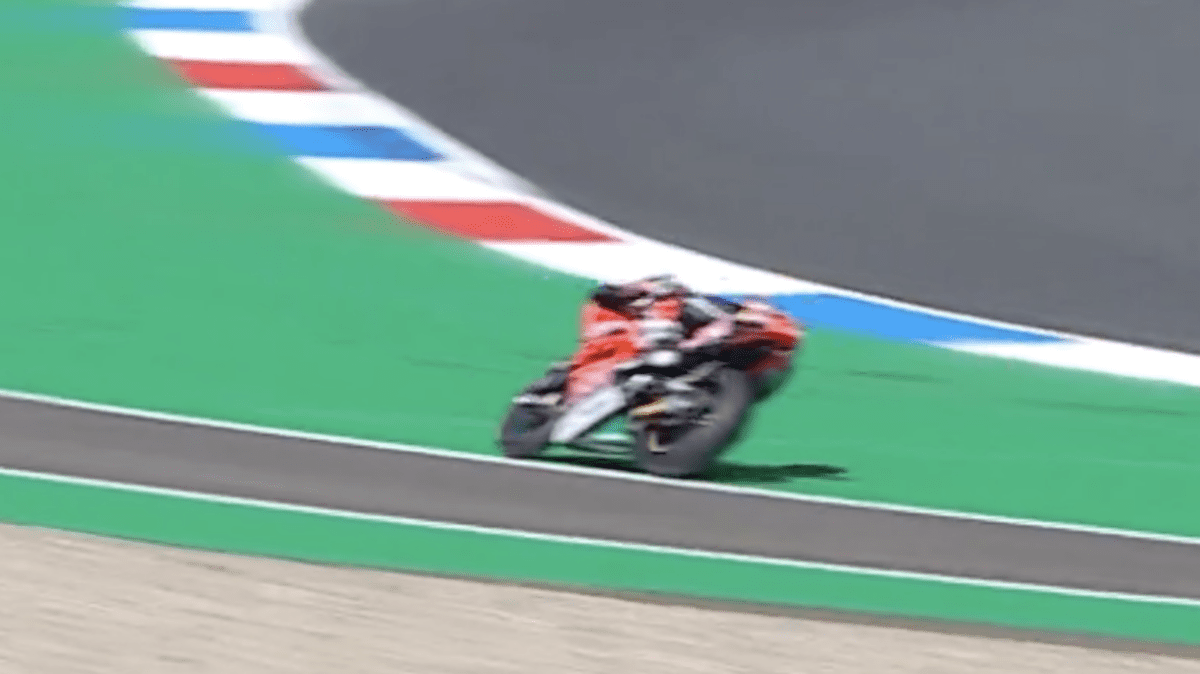 However, when he did, the angle of the camera used for the international broadcast feed gave the impression he'd crossed the white line and touched the green astroturf to the inside, a mistake even the commentary team were instantly adamant he had committed.
Under the rules, the long lap penalty route is subject to the same regulation as those who touch the green on track, in that it is counted as a track limit violation, and therefore required to take it again. Fabio Quartararo is the most high-profile example of this after his rear-wheel stepped out onto the green when taking his long lap penalty in Jerez, thus requiring him to take it again.
However, no further penalty was forthcoming, with Acosta going on to finish in third position. Had he taken the second penalty, it would have likely dropped him to at least fifth.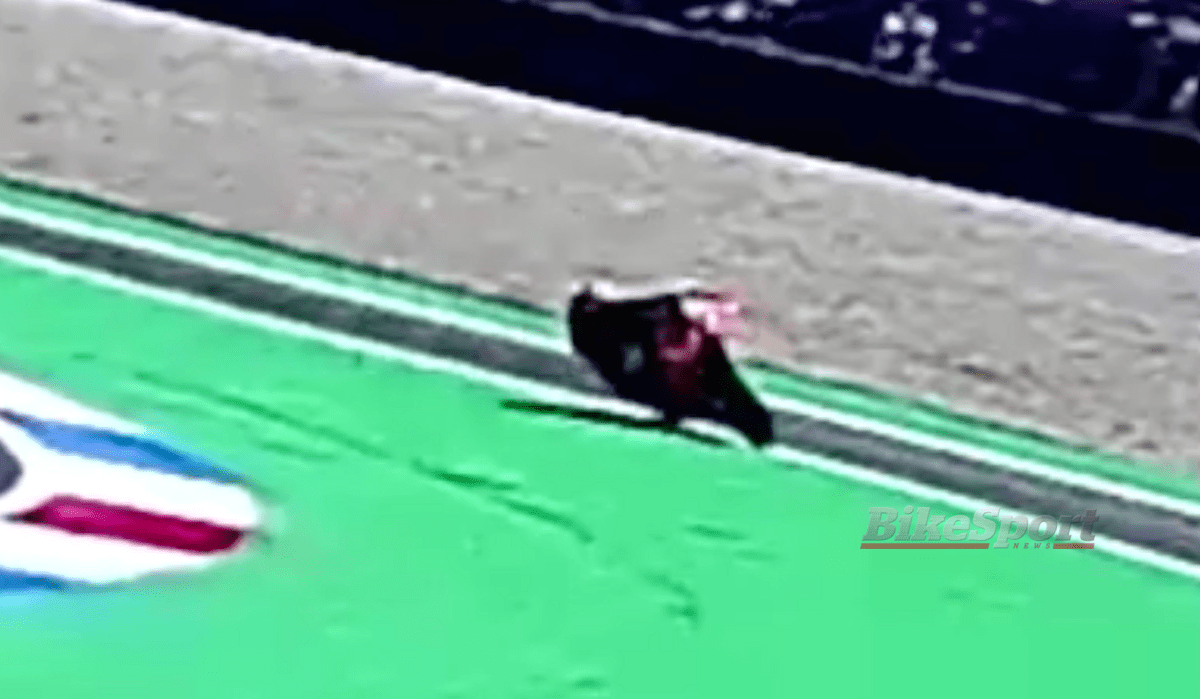 The question marks have prompted stewards to release the CCTV footage from the front-angle in an effort to prove why it didn't sanction him further, though even now we're not sure the right decision was made…
It also raises the question as to why Dorna hadn't had the foresight as to have either cameras set up properly to make any decision definitive... or apply the same technology that catches the likes of Brad Binder out by the tiniest of margins on the final lap.
Either way, it would have been a tough outcome for Acosta, whose original punishment came after an immense save at the final corner chicane, though with every point to play for in his title battle with Tony Arbolino, those extra five points or so could prove decisive…