After a fortnight of fevered speculation, it was confirmed over the Austrian MotoGP weekend that Johann Zarco will be bidding farewell to Ducati after four seasons in favour of a (querysome) switch to Honda for the 2024 MotoGP season.
It's a move that has generated some discussion - mostly suffixed by a question mark - but whatever his reasons are for voluntarily choosing to join struggling Honda, it means there is a temptingly competitive Ducati waiting to be claimed for 2024.
Of course, if Ducati had its way then it would place Marco Bezzecchi on it, but the man himself looks set to sacrifice the opportunity in favour of sticking with the VR46 Racing 'family'.
So if it's not Bezzecchi, who of those yet to sign on for next season is in the frame to cash in on such a wealthy prospect?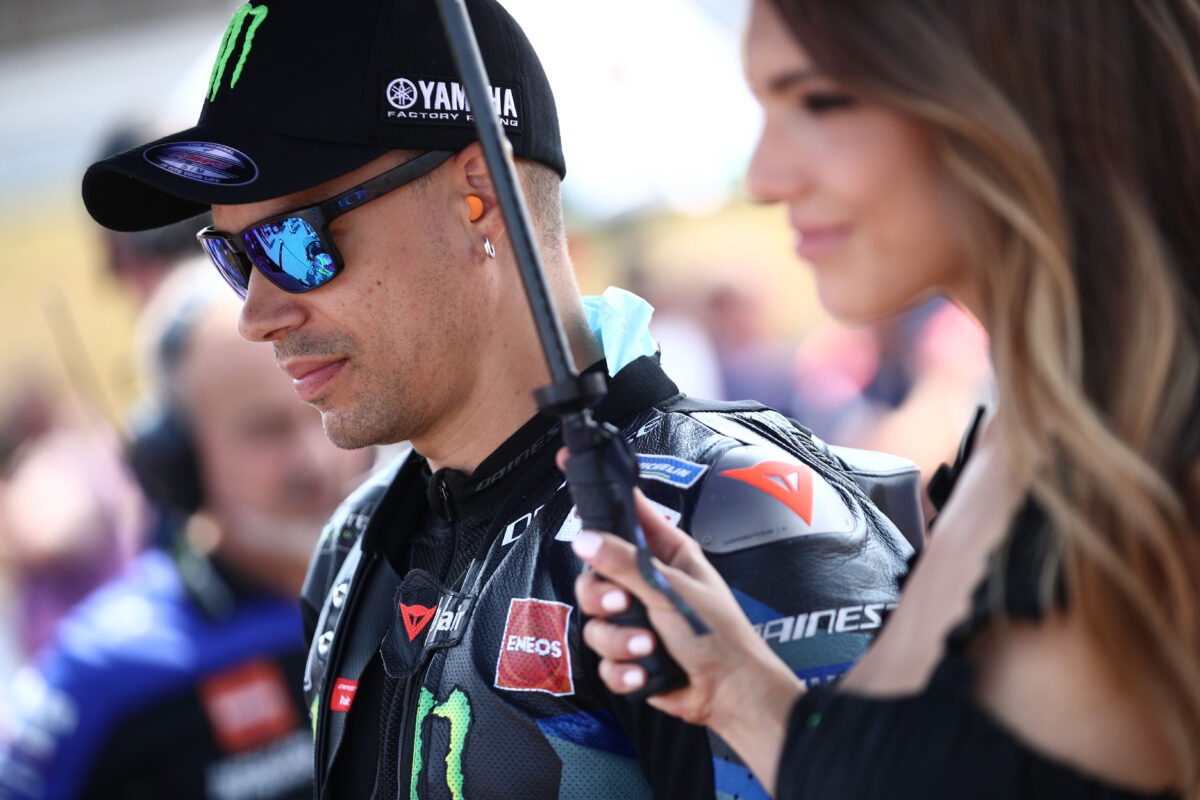 Franco Morbidelli
If you've got some money to fritter (and nothing better to do), then right now Franco Morbidelli is the smartest bet for that Pramac Ducati ride.
Having been exiled from Yamaha in favour of Alex Rins, Morbidelli remains without a ride for the 2024 MotoGP season and has been waiting patiently to see how things shake out at Ducati in the hope of squeezing into its line-up.
His chances certainly look strong. Indeed, Morbidelli has already been linked with Gresini and VR46 Racing, the latter a no-brainer courtesy of his association with mentor Valentino Rossi. However, since that was dictated around the prospect of Bezzecchi moving on to Pramac, his decision to stay put means it could end up being Morbidelli's lucky day.
He'd make a savvy signing for Ducati, though it remains to be seen whether two fairly nondescript years in the factory Yamaha team - which has all but overshadowed his three wins and overall runners-up spot from 2020 - has left a lingering legacy on his performance.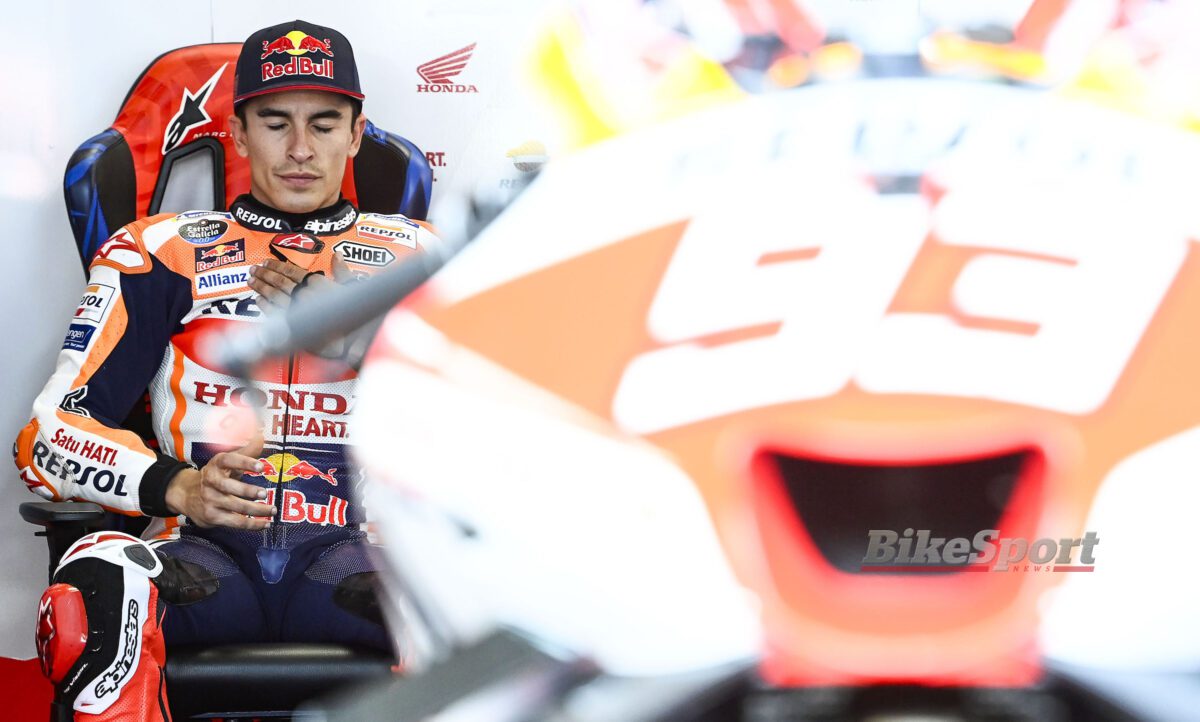 Marc Marquez
There was once a time when - now and again - the same story would surface claiming that Ducati was going to great lengths in an effort to lure Marc Marquez from Honda. Always big money on the table, always a firm no from the Spaniard.
But that was a time when Ducati still thought it needed big names to lead it to success and Marquez was riding a Honda that took him to the top of the podium rather than the medical centre. How times change…
Indeed, today Ducati says it doesn't need the eight-time World Champion in its line-up… but, even if that was true, you can't help but imagine Marc Marquez riding a Ducati. And if you were in a position to make that happen, you'd be tempted, right?
Moreover, there may not be a better time for it to happen. The promise of a comprehensive health insurance plan would go a long way.
After all. let's face it, Marquez may still be pledging loyalty to Honda (through increasingly gritted teeth), but does anyone honestly believe he's not been squeezing as much Ducati intel as possible out of Alex these past few months… possibly by threat of a brotherly 'noogie' or wedgie.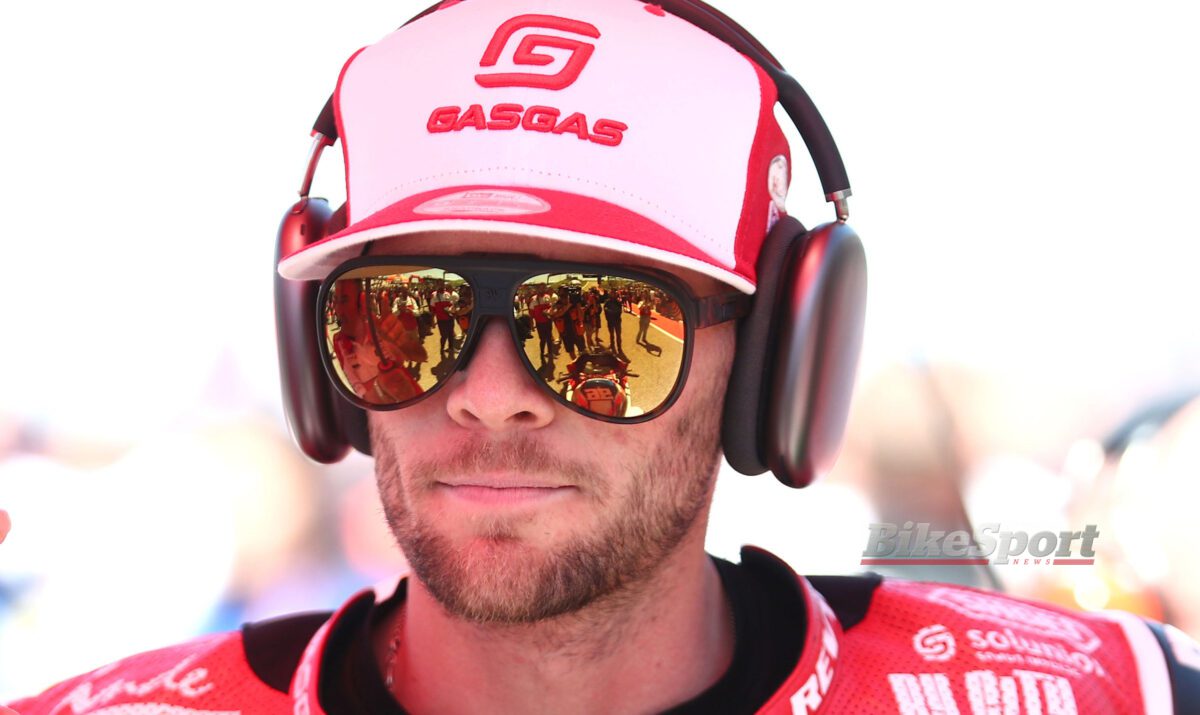 Jake Dixon
There is a strong argument for getting Jake Dixon onto the MotoGP grid in 2024, a case that is - unusually - actually getting stronger as the summer progresses
We'll address the elephant in the room to get it out of the way - Jake Dixon is British, Dorna wants/needs a British rider in the MotoGP class, therefore God Save the King etc etc.
But ignoring all of that, Dixon makes for an intriguing candidate on his own strengths. Indeed, while this is now his fifth season in Moto2, it's easy to forget he came to the series with zero experience of prototype machinery or the European tracks.
Therefore it is a measure of his commitment and discipline - traits that should appeal to a MotoGP team - that he has evolved into a front runner in an incredibly difficult discipline.
It doesn't hurt that he didn't disgrace himself on MotoGP machinery during a two-round spell with Petronas SRT Yamaha in 2021.
Plus, let's face it, MotoGP as a whole could do with an injection of personality from a bubbly someone like Jake…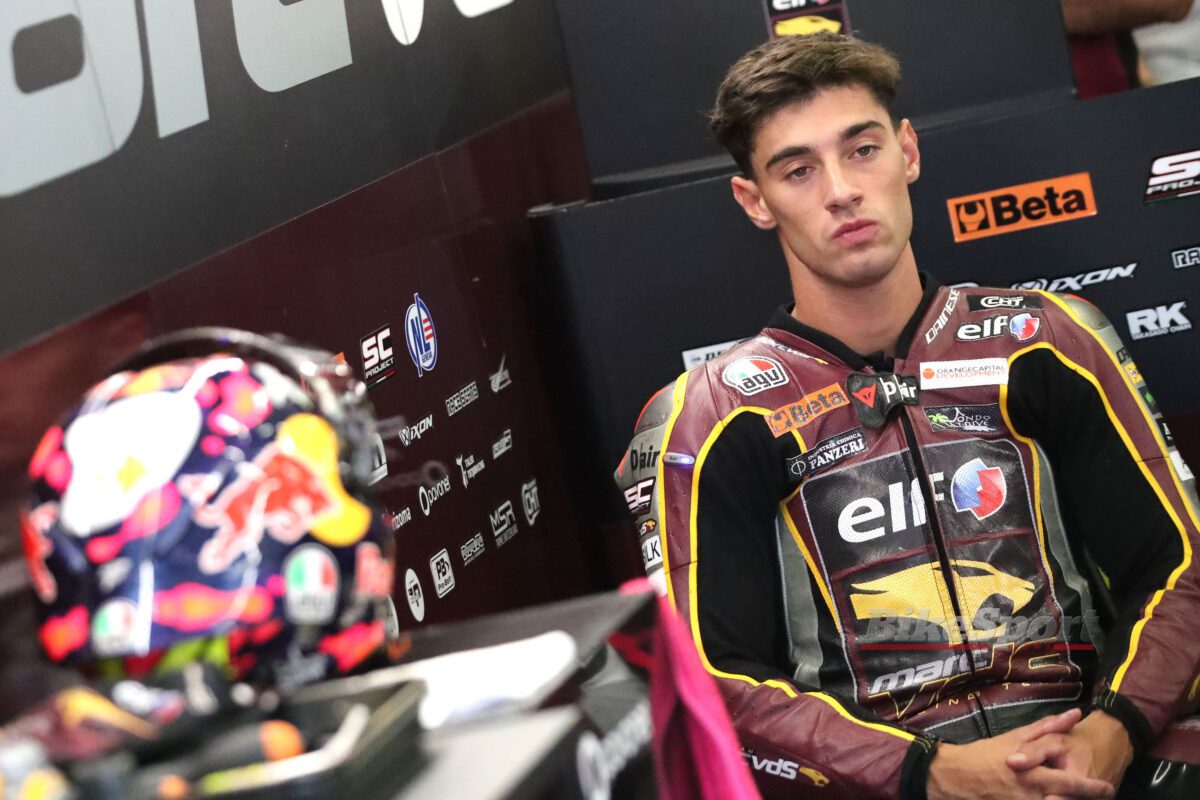 Tony Arbolino
Timing is everything when it comes to comedy, rushing for the last train or making clocks that work… it also applies to riders when you're in the middle of contact negotiations.
Indeed, only a few weeks ago it seemed Tony Arbolino was already packed up and ready to go through the departure gate clutching a one-way ticket to MotoGP as he neared an agreement to join Gresini Ducati.
And then... silence. The reason? Well, in a somewhat tenuous twist of events, it's all Alex Rins' fault despite the fact he does not, has never and for now has no plans to be associated with Ducati.
However, with his move to Yamaha propelling Morbidelli (who happens to have the same manager as Arbolino) onto the rider market, 'Tiger Tony' finds himself overshadowed in the eyes of Ducati, Gresini and the man who he hired to ensure that doesn't happen.
On the plus side, if Morbidelli does end up at Pramac, then Arbolino's chances of sealing that Gresini seat will actually improve. Trouble is, the off-track rumblings seem to have played a part in Arbolino taking his eye off the ball on track, with a run of average results seeing him fall away in the Moto2 title battle.
Is there time to turn it around?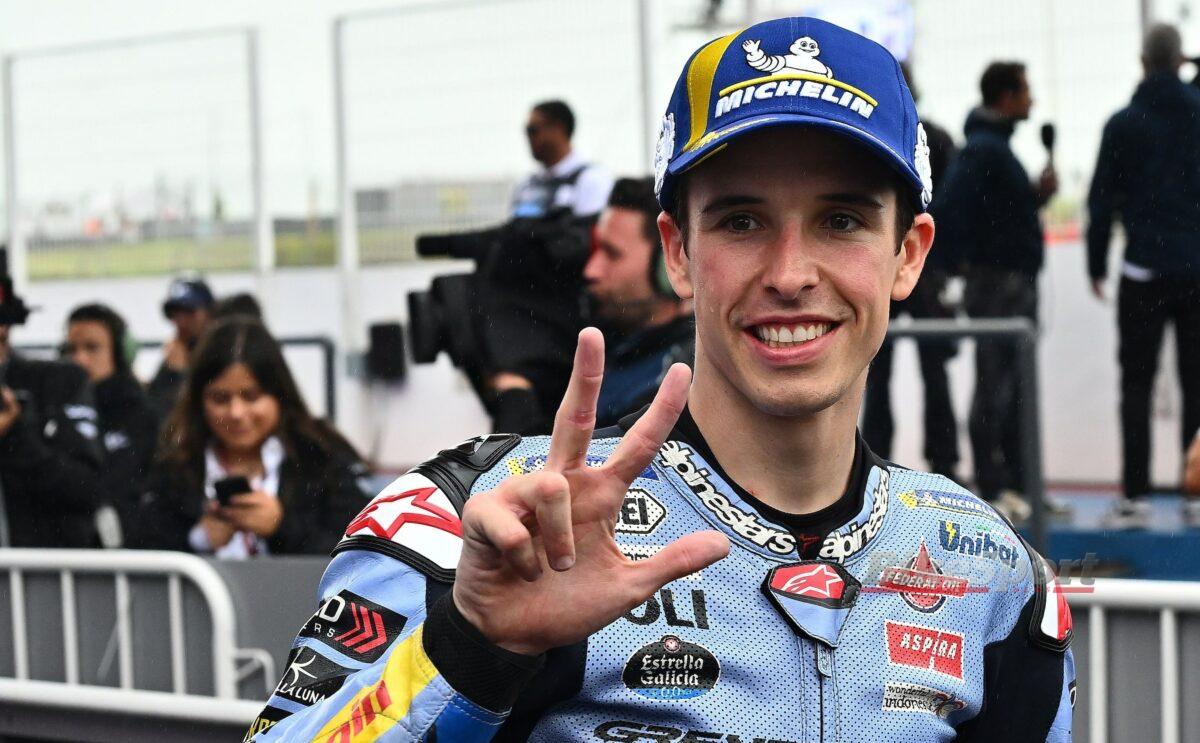 Alex Marquez
Arguably the revelation of the 2023 MotoGP season, this year has been the making of Alex Marquez
And not just because he's capitalised on his Gresini Ducati chance to turn in a series of strong results... he also gets feel the warm, syrupy satisfaction while sticking his fingers up at the (many) who felt he was the waste of a seat in MotoGP.
More than that though, it has been a timely reminder for Marquez himself that he has earned his place in the upper echelons of the sport. Though really, his two world titles should have already been enough to both reassure him and gag armchair critics with a cloth and a generous splash of chloroform.
If Bezzecchi doesn't want it the GP24, then Marquez would make a very logical choice for Ducati and he certainly deserves a shot.
The sticking point, however, is he has already agreed a new deal with Gresini Racing... but if Ducati comes a knocking with a request like this, is the Italian team really going to close the curtains and hide until they go away? No... though partly because pit boxes don't have curtains.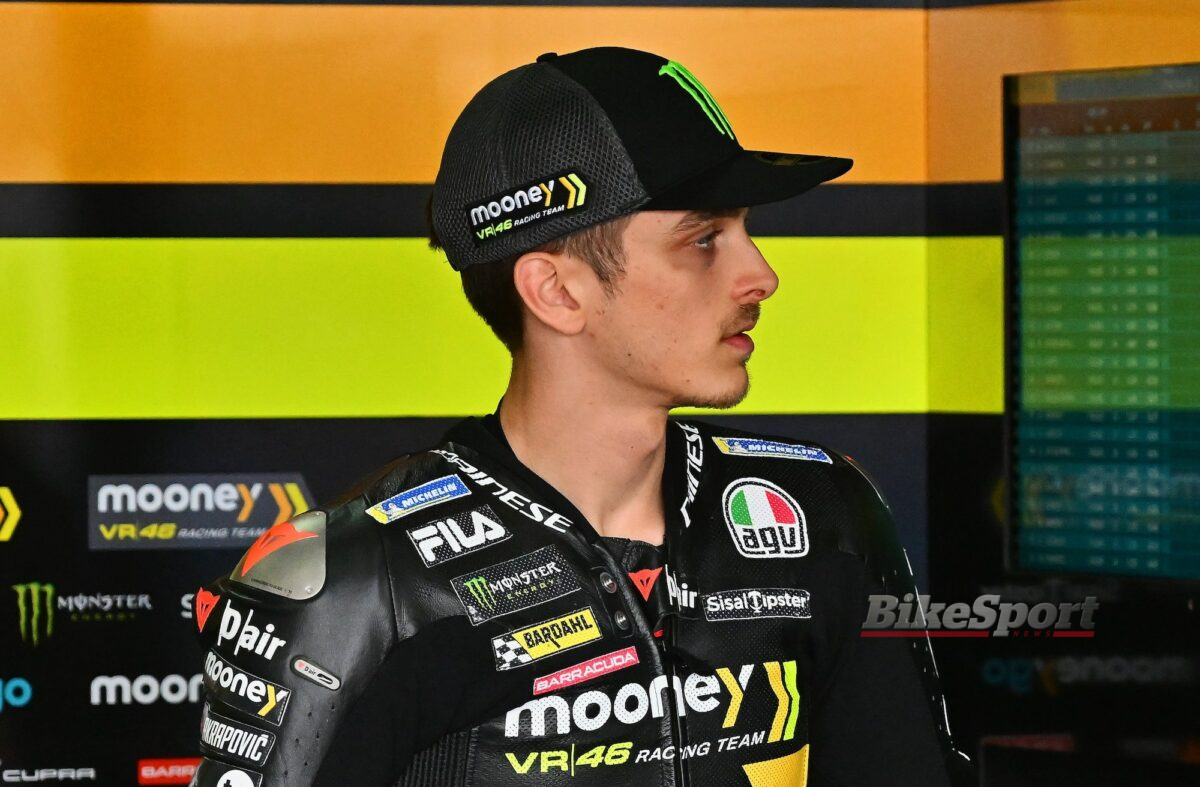 Luca Marini
Can you imagine trying to succeed in MotoGP when your brother is Valentino Rossi?
Sure, having a veritable sporting legend as a sibling has its benefits, but that comes with the caveat of everyone assuming you only got there because of the family connections.
Then, when you do reach MotoGP, you end up competing in a team owned by said brother. A great opportunity and display of brotherly love, but you know the optics will draw cynical glances.
So imagine then watching on as VR46 Racing increasingly rally around your team-mate instead, who describes the team as family when you're literally related to the operation?
OK, Luca Marini isn't a stroppy teenager feeling left out, but it seems the attention surrounding Bezzecchi has distracted from his own set of strong results this season.
Point is, if Bezzecchi doesn't want that Ducati GP24, who says Marini shouldn't have the chance to take it instead?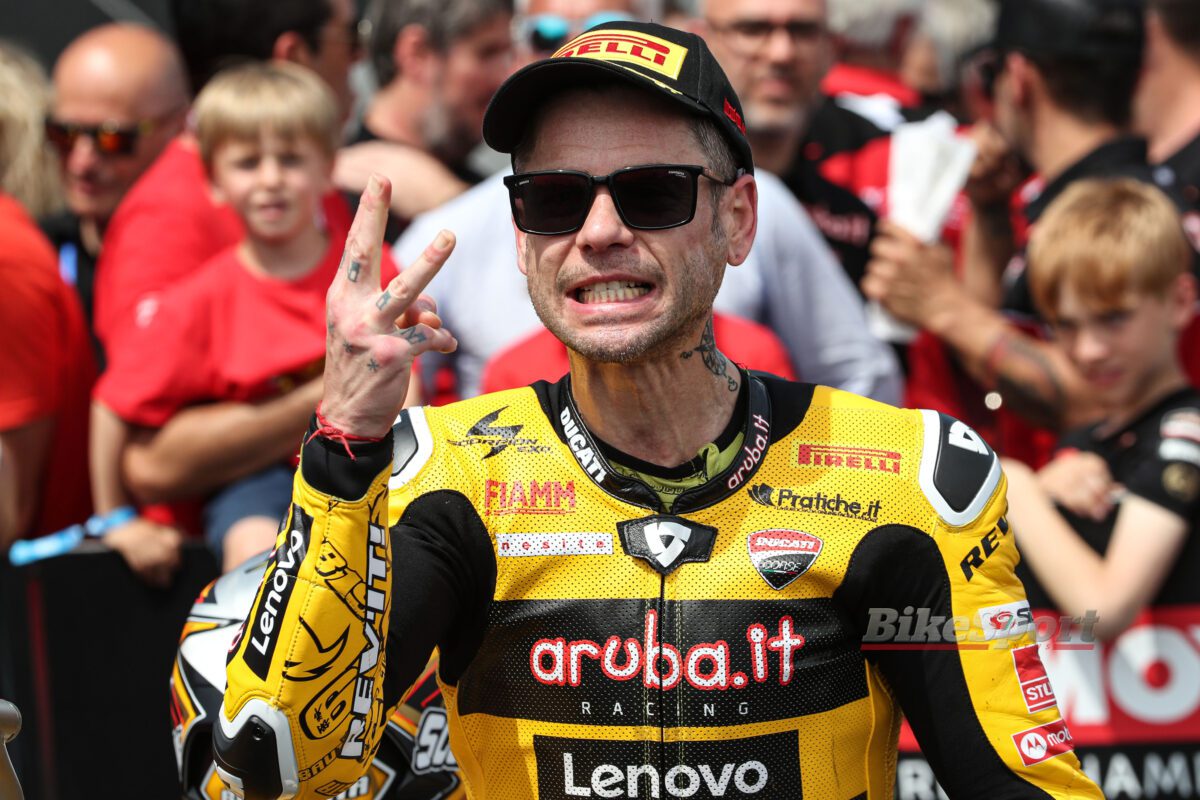 Alvaro Bautista
Of all the candidates here, the notion of Alvaro Bautista returning to MotoGP has a pleasing, almost satisfying whiff about it
Five years on from the Spaniard being dumped out of the premier class and reluctantly switching to WorldSBK, there are several reasons why Bautista would make an excellent choice to ride the Pramac Ducati.
Indeed, while his MotoGP career never quite reached the heady heights many felt he was capable of, by spending five years either dominating at the front with Ducati or getting his elbows out in the pack with Honda, Bautista would return to MotoGP a wiser, more polished rider than when he left.
For sure, it's a shame that wildcard outing - his prize from Ducati for winning last year's WorldSBK title - isn't coming up sooner so as to give Bautista the chance to show Ducati what could be missing...