They brought us a vintage tussle for the title in 2021, now Toprak Razgatlioglu and Jonathan Rea find themselves toughing it off track to see which members of the media they can off by dropping bombshell news.
Most of us had only just recovered from the news that Razgatlioglu would be swapping out his Yamaha in favour of a move to ROKiT BMW Motorrad next season, only for Rea to finish us off with the shock revelation he will leave the cosy confines of his beloved Kawasaki to join Yamaha in 2024.
In short, both rank highly on the Richter scale of shock WorldSBK moves... not that they aren't the first riders to shake up their career with an unexpected leap of faith. For better or worse...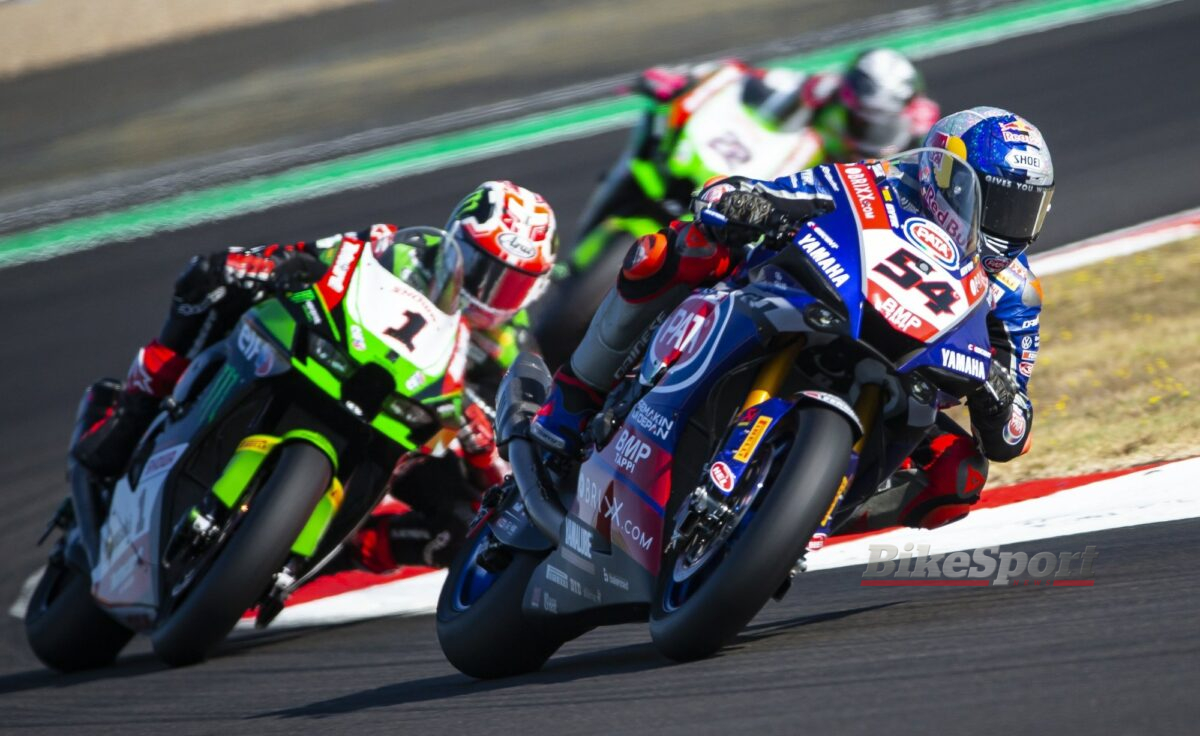 Nailed it!
Toprak Razgatlioglu - 2020: Kawasaki to Yamaha
In fact, Razgatlioglu is no stranger to going off-piste with contract decisions after ending his close relationship with Kawasaki in favour of a shift to the factory Yamaha team in 2020. Having climbed the junior ladder in Kawasaki green, Razgatlioglu was expected to be a shoo-in at the factory KRT outfit for 2020.
However, a tempting opportunity to assume the lead rider role at Yamaha, coupled with an embarrassing snub at the Suzuka 8 Hours that saw him flown out to Japan, only to be benched throughout the weekend, convinced him to switch allegiance.
What looked like an erroneous move at the time in light of Jonathan Rea's dominance turned out to be an inspired decision… but will lightning strike twice for the Turk?
Jonathan Rea - 2015: Honda to Kawasaki
Rea too isn't adverse to taking a punt either. Having persevered with Honda in the hope it would extend the offer of a MotoGP deal, Jonathan Rea admitted defeat in 2015 to join Kawasaki instead. Six consecutive WorldSBK titles and 104 race wins later and it's fair to conclude that it was probably the right decision.
More than that though, Rea's move to Kawasaki vindicated him in the eyes of those who considered him quick, but fragile during an injury-hindered six-season tenure at Honda. Inconsistency gave way to metronomic dominance and the start of an era during which Rea smashed nearly every existing WorldSBK record.
Max Biaggi - 2009: Ducati to Aprilia
Hell hath no fury like a Max Biaggi scorned… now retired, the Italian has since made his feelings known about his time within the Ducati fold in 2008, claiming his bike's performance was deliberately clipped to prevent the 1098R - or, more specifically title contender Troy Bayliss - being slowed down.
So when he was passed over for Bayliss' vacant seat for 2009, Biaggi took a chance to join Aprilia's new WorldSBK project with the RSV4. It was a match made in heaven, Biaggi proving a race win contender by the end of the 2009 season, before romping to the title in 2010 and again in 2012.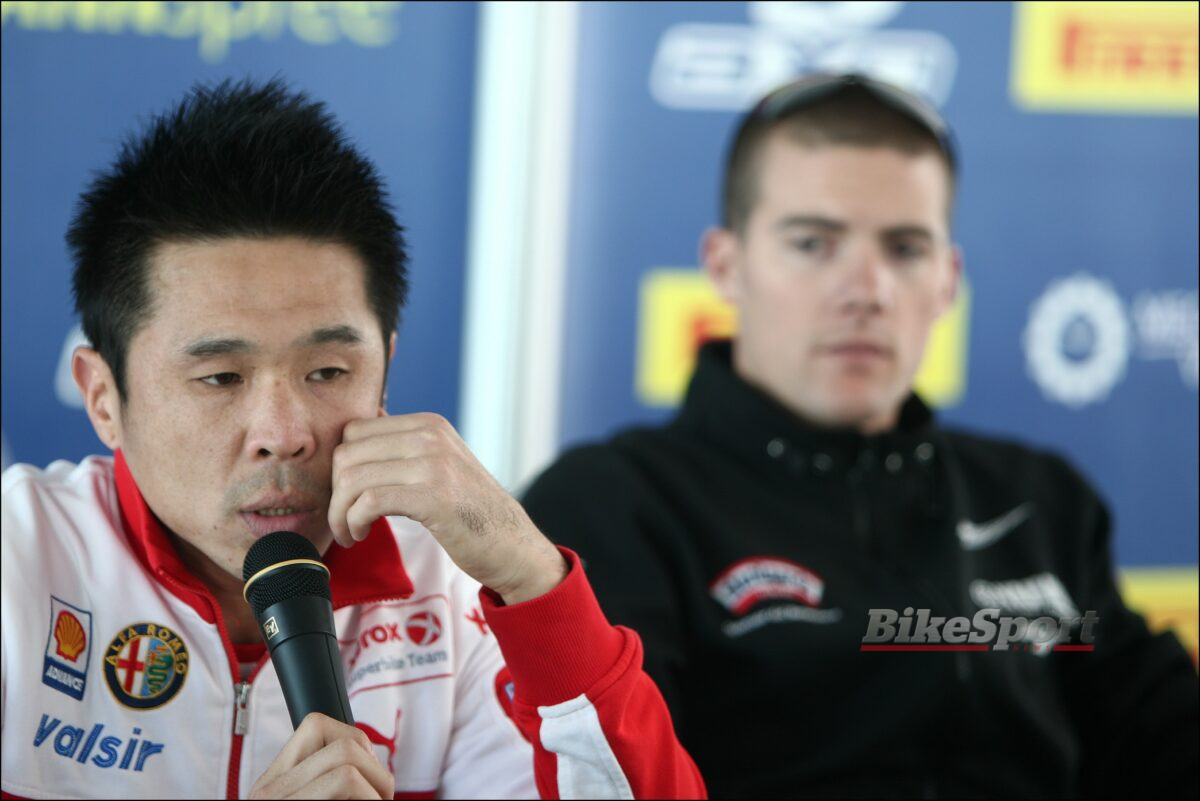 Failed it
Carl Fogarty - 1997: Ducati to Honda
Still one of the most successful WorldSBK riders of all-time, Carl Fogarty was the series' dominant figure of the mid-to-late nineties, notching up four titles on Ducati machinery. However, his successes were punctuated by an ill-considered switch to Ducati's main rivals Honda in between.
Switching in 1996 after lifting his second title with Ducati the previous year, Fogarty was tipped to become the first rider to win WorldSBK titles with different manufacturers but instead faded behind both his old team and also team-mate Aaron Slight, thus initiating a return to Ducati the following year.
Noriyuki Haga - 2009: Yamaha to Ducati
Having forged his career almost solely on Yamaha machinery, Noriyuki Haga's switch to Ducati to fill the hallowed boots left by Troy Bayliss in 2009 was an honour… but also brought with it a lot of pressure.
Being fair, ending the 2009 WorldSBK season as runner-up is hardly a disgrace but on arguably the most competitive machine against a rookie for a title rival, one adapting to unfamiliar tyres and tracks along the way, made his eventual defeat from a winning position all the more bitter. The 'Samurai of Slide' remains a legend of immense proportions, regardless...
Sylvain Guintoli - 2015: Aprilia to Honda
Few would begrudge Sylvain Guintoli his well-earned WorldSBK title in 2014, but there is little escaping the sharp decline in fortunes upon joining Honda in 2015.
Aprilia's exit as a factory entity left the Frenchman in an uncomfortable position of either proving he could win another title on another bike - no easy task - or never reaching the same heights… alas, with just a single podium to his name in 2015, it was the latter.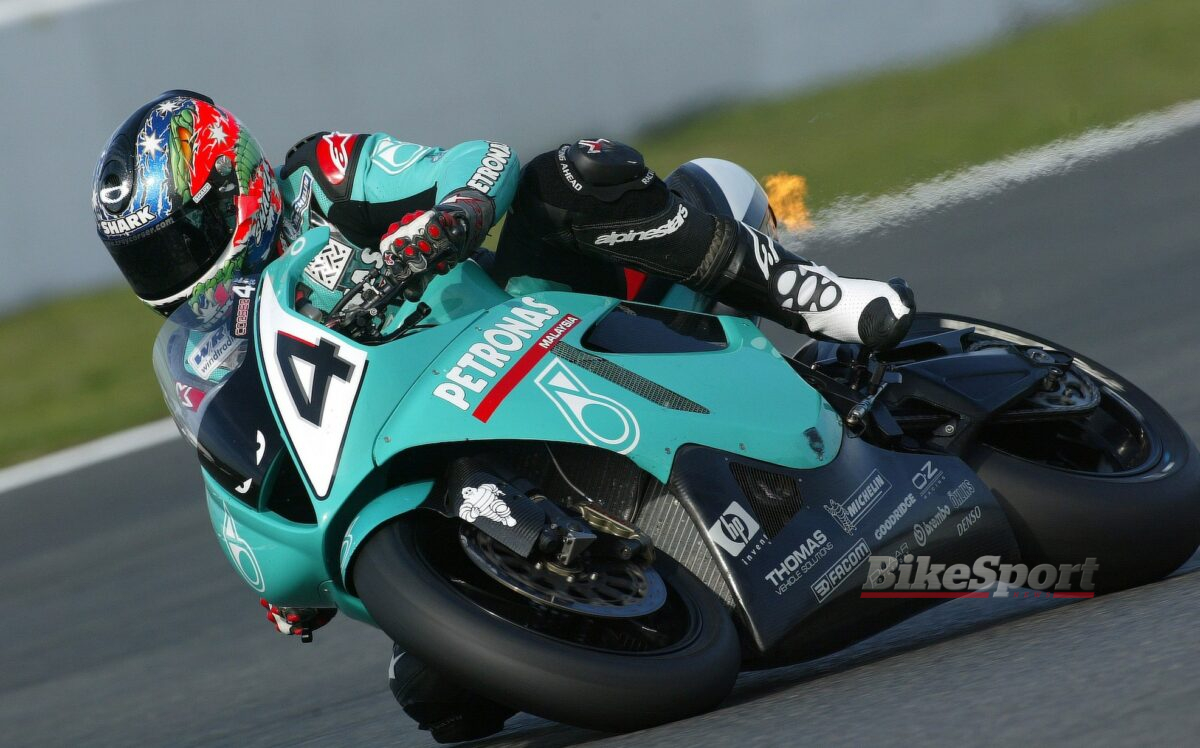 Flipped reversed it
Alvaro Bautista - 2019/2022: Ducati to Honda and back again
With 11 wins from his first 11 races in WorldSBK, you'd have been hard pressed to find anyone willing to bet against the ex-MotoGP rider carrying on to a dominant title win in 2019.
Then came the mistakes and before we knew it, Jonathan Rea was romping to his fifth WorldSBK title, leaving Bautista and Ducati to point fingers at the one another. It made Honda's big bucks offer to join its new factory HRC-led return a very tempting proposition, but the stiff, difficult to turn inline-four Fireblade was too much of a handful for the Spaniard.
From 14 wins in 2019 to just three podiums over the course of two years, Bautista was back on Ducati's radar for 2022 in the hope of rekindling the successful half of their brief relationship. Despite some raised eyebrows initially, it's proving to be a marriage made in heaven.
Troy Corser - Made a career out of it
Troy Corser has made a career out of making big moves, with manufacturers keen to tap the experienced Aussie for his skill in developing Superbike machinery.
Scoring the first of two titles with Ducati, Corser went on to lead the Aprilia project in 2000 before joining forces with the Foggy Petronas project, spending two (difficult) seasons with the Malaysian team before switching to Suzuki and achieving his second title success.
He'd go on to complete his career by helping BMW kick-start its WorldSBK project with the S1000RR project in 2009.
CLICK HERE to view 2023 WorldSBK Championship standings