This weekend sees Round 4 of the 2023 MotoE World Championship take place on the hallowed asphalt of Assen for the Dutch TT, but it won't be the only official FIM-governed electric motorcycle racing series to be charging up in the next couple of days.
Indeed, this weekend heralds Round 2 of the FIM's all-new electric series, the E-Xplorer World Cup, a bold and modern new series featuring electric Enduro-style bikes and both male and female riders going head-to-head in relay heats across multi-surface and obstacle courses.
The inaugural round took place last month in Barcelona and saw MIE Racing - the Midori Moriwaki-helmed Japanese-Czech team that currently competes in WorldSBK and WorldSSP - sweep to victory with its riders Jorge Zaragoza and Sandra Gomez.
Other entries include teams backed by factories, among them the British-flagged PCR-e team supported by Chinese firm Sur-Ron and Dutch company EM, while another - Seven Stewart Racing - is helmed by FIM Supercross World Champion James Stewart.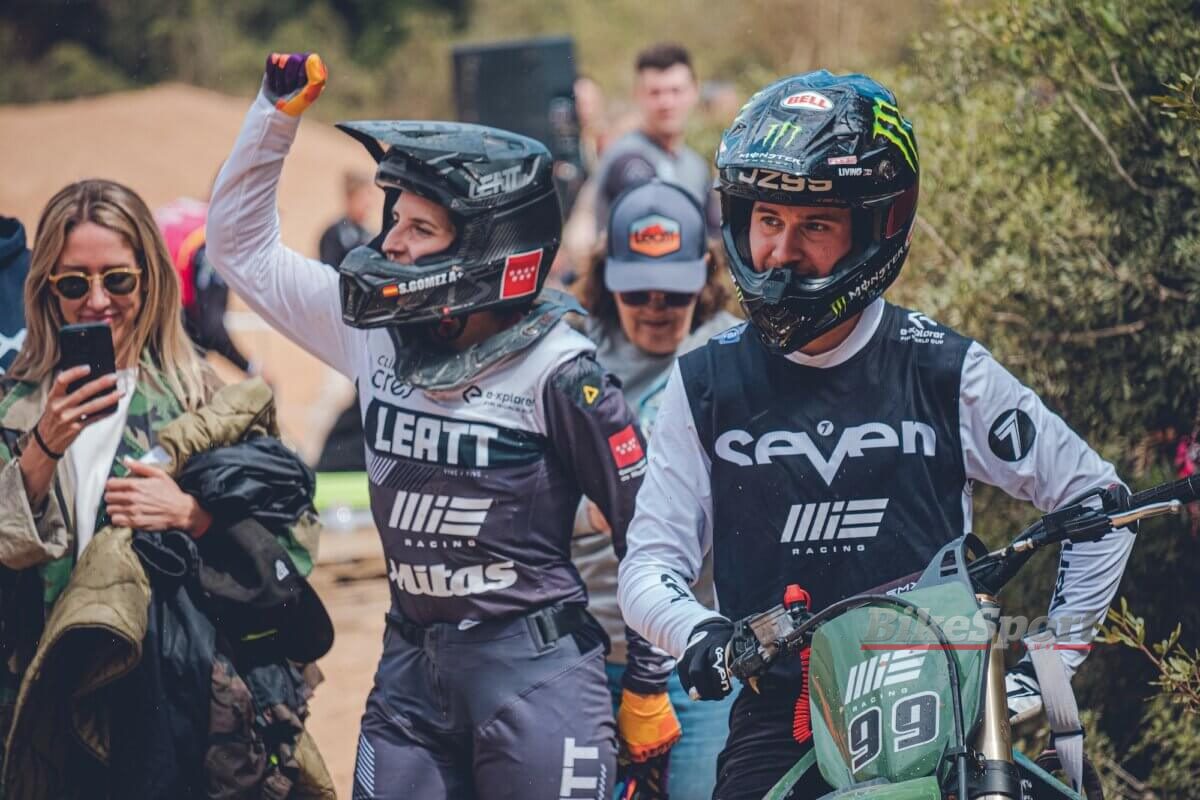 Races are run across two 'laps' - one completed by each rider in the team - within their own lane in a relay-style, with heats taking place leading up to a final head-to-head showdown. The courses can include jumps, a mix of surfaces and banked curves, though these aren't identical to each lane to ensure races ebb and flow if one lane happens to be a few seconds quicker than the other.
It's a mix-and-match style that will only get more adventurous as the series grows, though even now the format is being switched up for Round 2. Indeed, Crans-Montana provides a unique scenic, Alpine backdrop to some high-speed, high-flying off-road action, all while staying kind to an environment it's racing within.
"This is going to be a great weekend," said E-Xplorer CEO Valentin Guyonnet . "I am delighted to be able to run an event in my home country. It promises to be a truly fantastic experience. The location is stunning, and I can guarantee the track has been designed for fast and close racing.
"We are introducing more fan experiences with an electric mobility village for our spectators, and I feel there will be a real festival atmosphere thanks to the promotion in the region from our partners in Crans Montana – I Ride Green.
"It will be a real celebration of sport, nature and electrification."
Why has the FIM E-Xplorer World Cup been created?
While the staunch cynicism attached to electric and motorsport is not unfounded and certainly presents questions for a future in which zero emissions transport will become increasingly mainstream, it is a challenge motorsport is starting to face up to, arguably quicker than the motorcycle industry itself.
Indeed, MotoE is now into its second generation of machinery with the lithe, Panigale-esque Ducati V21L prototype, while the series now holds official World Championship status this year for the first time.
However, while the growth - in terms of availability and sales - of full-size roadgoing electric motorcycles has been languid at best, where EV power has found a following is in the MX and Enduro segments, where the instant acceleration and linear torque make models a boon for timing those obstacles, while the quieter noise emissions - so often a critique of these powertrains - makes these models ideal for 'green laning' without the ASBO threat.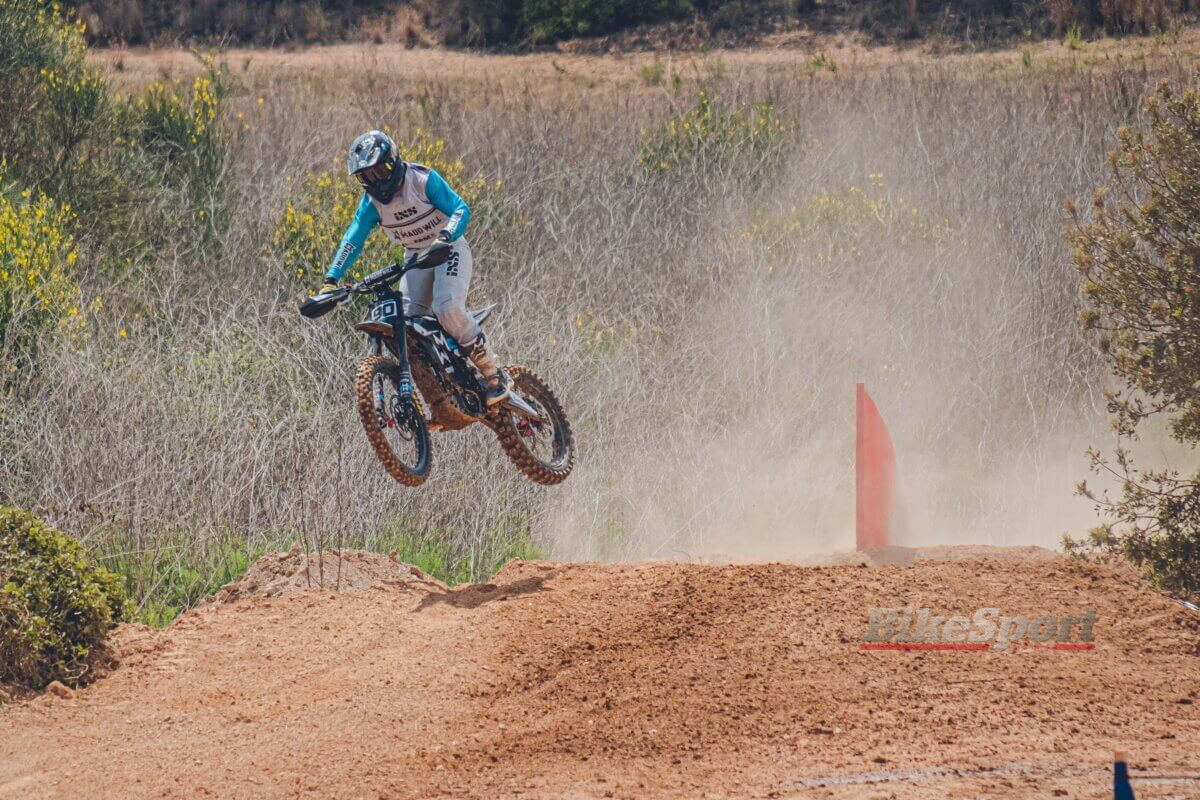 As such, there is a growing number of models becoming available, while more mainstream firms - such as Yamaha, KTM and Honda - are developing new models to launch soon.
For E-Xplorer, the idea to use Enduro models wasn't a coincidence since it's keen to develop a direct link between off-road motorcycles that can be used on the road and entice manufacturers into entering the series.
This is bolstered by plans to adopt a Formula E-style approach to taking E-Xplorer into dense and populous urban environments too so as to showcase their credentials as frugal commuter vehicles on which to have a bit of fun at the weekend.
After Crans-Montana, the 2023 FIM E-Xplorer World Cup will take in three more events - one in France and two still to be announced that will be located in the USA and in Asia.