Christmas may still be a long way off - even if television won't let you believe it - but the holidays have definitely come early for a number of riders following a flurry of announcements in recent days that have gone a long way to firming up the 2024 British Superbike Championship line-up.
Indeed, various teams have been busy handing out the gift of new contracts to fill a provisional entry list that already looks very tasty…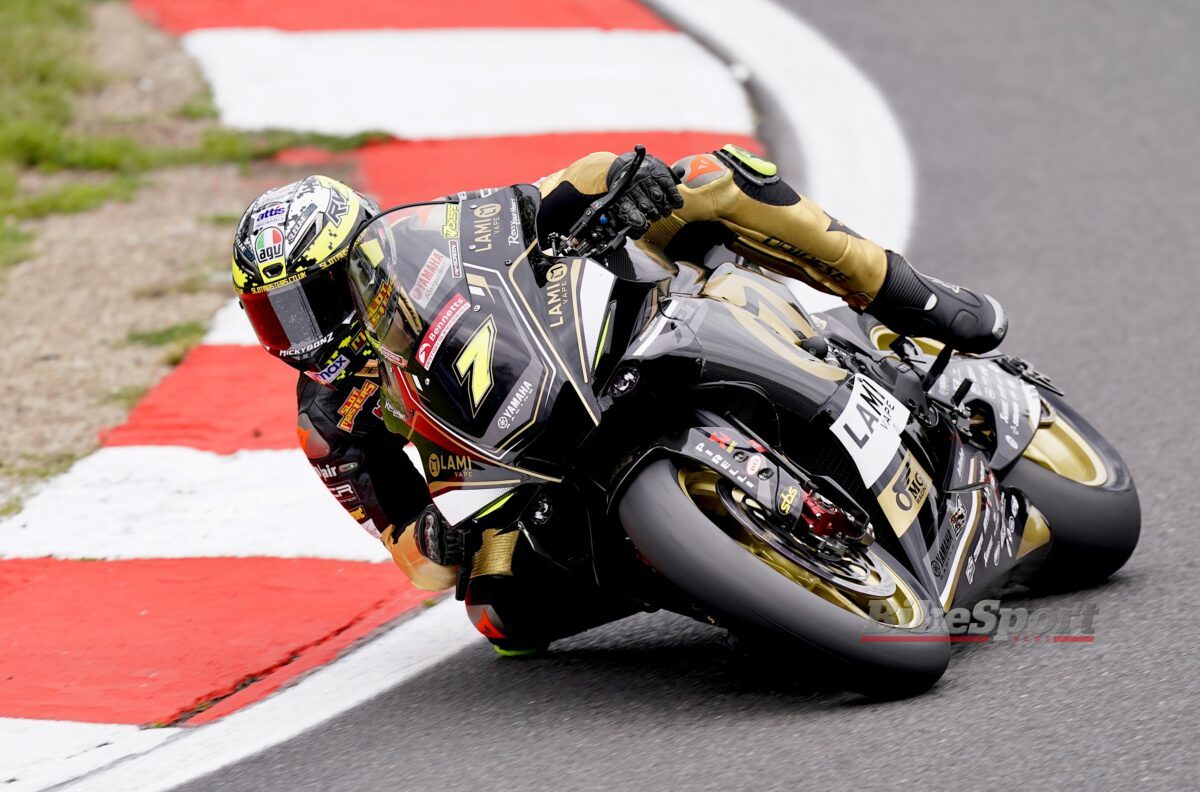 The BSB Superpowers
After a 2023 BSB campaign to forget, Honda Racing is coming out guns blazing for the new season by confirming a revised BSB rider line-up, plus a fresh tilt in the British Supersport Championship and a refreshed road racing offensive too.
With injury spoiling his much anticipated return to Honda this season, Andrew Irwin will get to go again in 2024 on an updated Honda CBR1000RR-R package, where he will be joined by Dean Harrison, who will dovetail commitments in BSB with a lead role in the Japanese firm's road racing programme.
Champions in 2022 with Brad Ray, OMG Racing will succeed the outgoing Raceways (nee McAMS Yamaha) in receiving full Yamaha UK support for the first time in 2024, but will stick with an unchanged rider line-up of Kyle Ryde and Ryan Vickers.
The first team to confirm its full rider line-up for 2024, lead BMW representatives FHO Racing will also stay unchanged for next season with Peter Hickman and Josh Brookes.
Kawasaki UK-backed FS-3 Racing - competing under the Completely Motorbikes Kawasaki banner next season - will blend wisdom and youth with the signing of Jason O'Halloran alongside exciting up-and-comer Max Cook on the ZX-10RR.
Will Paul Bird Motorsport race in 2024?
The title-winning PBM squad has certainly been conspicuous in its silence since Tommy Bridewell pipped team-mate Glenn Irwin to title glory last month.
Of course, the sudden death of Paul Bird in September is likely to have initiated re-organisation behind the scenes but indications are that the Penrith-based team will continue into 2024, once more with its winning combination of Bridewell and Irwin.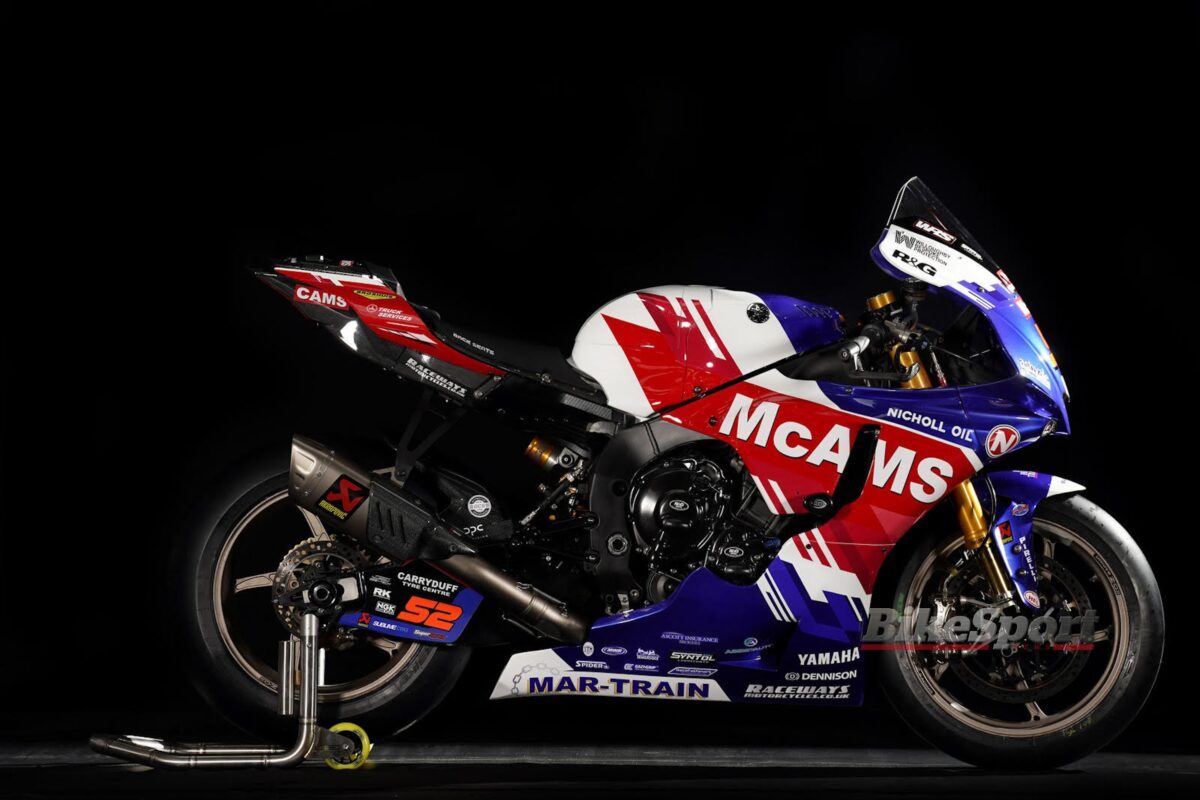 Private and confident
With OMG Racing showing what can be done with the right team, rider, motorcycle and more in 2022, it would be foolish to discount any of the privateer contingent from mounting an upset on the established order in 2024.
Oxford Products Racing will be confident of a step up in results after re-signing Christian Iddon, while Danny Buchan makes for an intriguing prospect at DAO Racing following the team's decision to shift its focus away from the roads and towards BSB instead. He will be joined by Brayden Elliott in an expanded two rider line-up.
Elsewhere, Mar-Train Racing will hope to echo the success of Raceways after securing both technical support from the 2021 BSB title-winning team and its primary sponsor in McAMS. It has signed one of the season's primary standouts in Danny Kent to lead its 2024 BSB challenge.
Still young but already entering his fifth season of BSB with Starline Racing (nee GR Motorsport), Storm Stacey will look to continue the progress he enjoyed in 2023, same Bradley Perie who is set for his second campaign with Lee Hardy Racing.
Newcomers, meanwhile, include Kade Verway on the L1 Tactix BMW, while TAG Racing Honda take on former WorldSSP rider Fraser Rogers for its 2024 campaign.
There will also be a fresh two rider team in the shape of C&L Fairburn Jackson Racing, which graduates from the National Superstock ranks with trusted hand Billy McConnell - returning to BSB some 18 years on from his category debut in 2006 - and British Supersport race winner Jamie van Sikkelerus leading its challenge.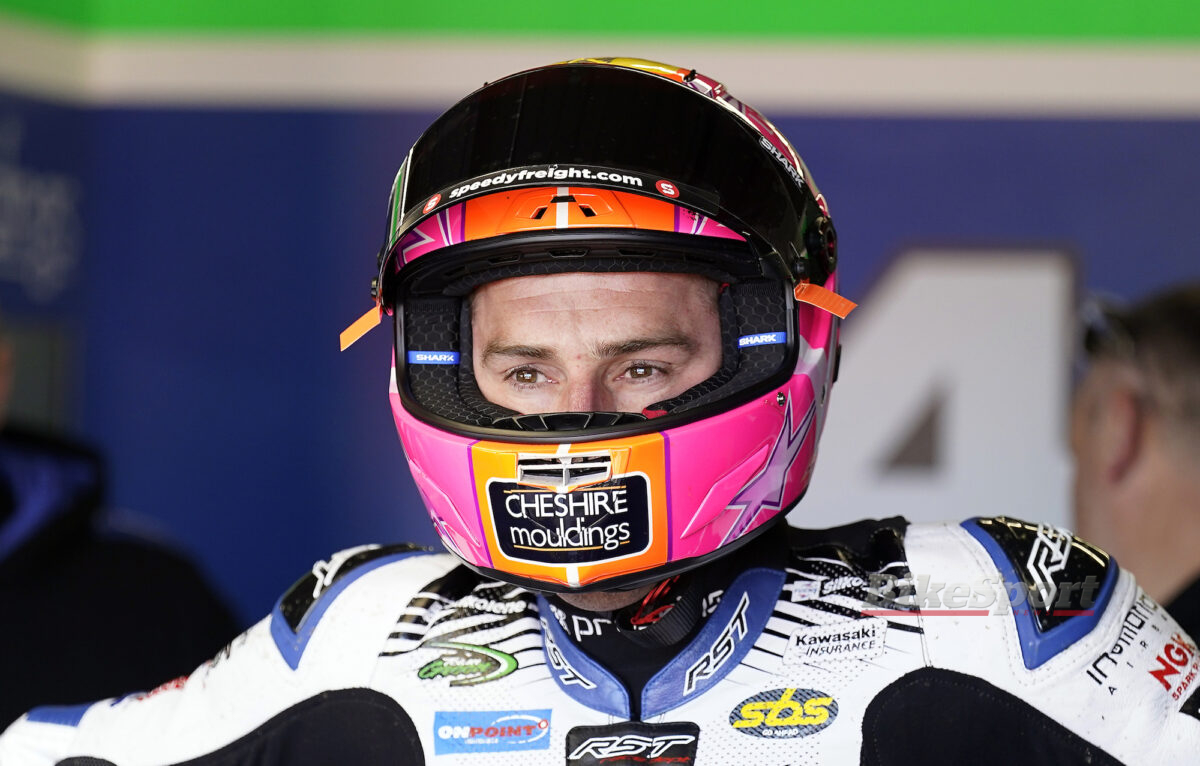 Who is still TBC?
Despite the wave of announcements, there remain some key names missing from the confirmed entry.
Chief among them is Lee Jackson, who remains without a confirmed ride after being ousted from FS-3 Kawasaki by Jason O'Halloran. However, speculation suggests he will be on the grid in 2024 with Hawk Racing, the two-time race winner set to join top BSB rookie in 2023, Charlie Nesbitt, on a Honda CBR1000RR-R.
Another big question mark for now remains Leon Haslam, who will no doubt be looking to continue the progress made this season with his self-formed ROKiT BMW team.
Other 2023 BSB teams yet to confirm line-ups include TAS Racing and Rapid CDH Racing, same the handful of SSTK teams - including IN Competition, Marvel HCL and Team IWR - that stepped up to the BSB ranks towards the end of the year utilising the series' Pathway regulations.
2024 BSB Rider Line-up [Provisional - as of November 2023]
Team
Rider
Nat
Motorcycle
.
Paul Bird Motorsport
TBC (Tommy Bridewell)
🇬🇧
Ducati Panigale V4 R
Paul Bird Motorsport
TBC (Glenn Irwin)
🇬🇧
Ducati Panigale V4 R
OMG Racing
Kyle Ryde
🇬🇧
Yamaha R1
⏸️
OMG Racing
Ryan Vickers
🇬🇧
Yamaha R1
⏸️
Completely Motorbikes FS-3
Jason O'Halloran
🇦🇺
Kawasaki ZX-10RR
🔀
Completely Motorbikes FS-3
Max Cook
🇬🇧
Kawasaki ZX-10RR
⏸️
FHO Racing
Peter Hickman
🇬🇧
BMW M 1000 RR
⏸️
FHO Racing
Josh Brookes
🇬🇧
BMW M 1000 RR
⏸️
Honda Racing
Andrew Irwin
🇬🇧
Honda CBR1000RR-R
⏸️
Honda Racing
Dean Harrison
🇬🇧
Honda CBR1000RR-R
🔀
C&L Fairburn Jackson Racing
Billy McConnell
🇦🇺
Honda CBR1000RR-R
🆕
C&L Fairburn Jackson Racing
Jamie van Sikkelerus
🇳🇱
Honda CBR1000RR-R
🆕
ROKiT BMW Motorrad
TBC (Leon Haslam)
🇬🇧
BMW M 1000 RR
Oxford Products Racing
Chrstian Iddon
🇬🇧
Ducati Panigale V4 R
⏸️
McAMS Mar-Train Racing
Danny Kent
🇬🇧
Yamaha R1
🔀
Lee Hardy Racing
Bradley Perie
🇬🇧
Kawasaki ZX-10RR
⏸️
Starline Racing
Storm Stacey
🇬🇧
Kawasaki ZX-10RR
⏸️
L1 Tactix Racing
Kade Verway
🇬🇧
BMW M 1000 RR
🆕
DAO Racing
Brayden Elliott
🇦🇺
Kawasaki ZX-10RR
⏸️
DAO Racing
Danny Buchan
🇬🇧
Kawasaki ZX-10RR
🔀
TAG Racing
Fraser Rogers
🇬🇧
Honda CBR1000RR-R
🆕
TAS Racing
TBC (Davey Todd)
-
BMW M 1000 RR
Hawk Racing
TBC (Charlie Nesbitt)
-
Honda CBR1000RR-R
Hawk Racing
TBC (Lee Jackson)
-
Honda CBR1000RR-R
Rapid CDH Racing
TBC
-
Kawasaki ZX-10RR
Rapid CDH Racing
TBC
-
Kawasaki ZX-10RR